All Occasion Cakes
PK's Custom Cakes creates original, one-of-a-kind cakes for all occasions. By using your inspirational photos, vision, and ideas, we will design the cake you've been dreaming about for your event. Starting with digitally sketching out your proposed cake in color, we will then send it to you for approval and revision until we arrive at the perfect original cake for you!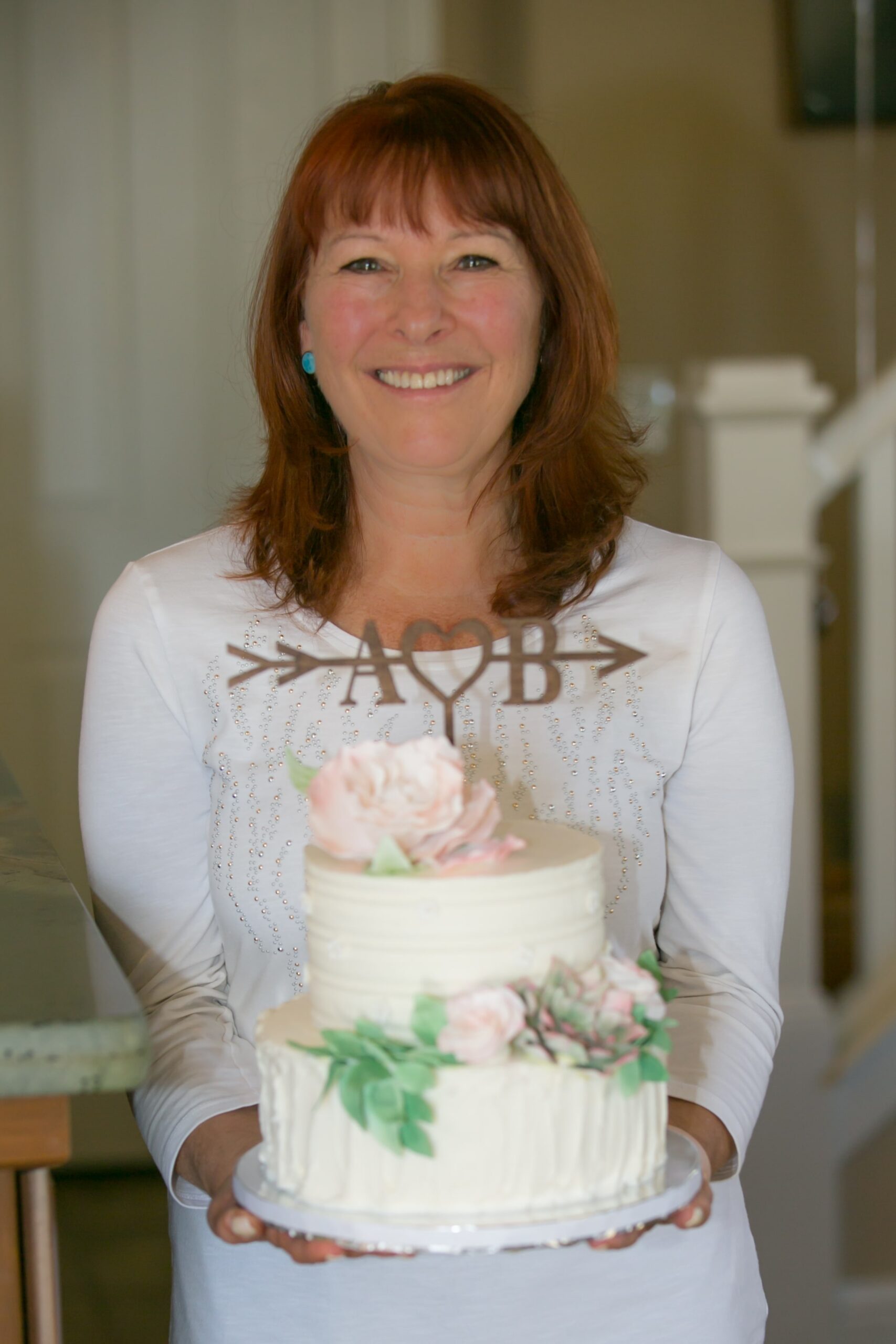 Pam is the owner of PKs Custom Cakes and is passionate about baking and designing cakes! She is a retired Registered Nurse and now a custom cake decorator, who has been decorating cakes for many years. PKs Custom Cakes is run directly out of Pam's home kitchen, so you always know our cakes are truly homemade. PKs operates under a Cottage Industry License, along with a city business license to ensure the highest level of professionalism.
I have been baking and decorating cakes for the past 30 years and have attended many cake decorating courses to perfect my techniques. I was also trained by the world-class wedding cake designer, Paul Bradford. I attended the Paul Bradford Sugarcraft School for a 5-day advanced course in Scotland where I received my certification. Furthermore, I continue to take various classes to stay current on trends, styles, and techniques – including studying under several cake artists in the UK. I custom design each wedding cake and all occasion cakes to fit the personality and style of the event!